William Randolph Hearst Greek Theatre| Berkeley
Multi-instrumentalist looper Tash Sultana comes to Greek Theatre Berkeley on Sunday 29th September 2019 on the Flow State Tour! The global sensation and "one-person band" will be performing tracks from their critically acclaimed debut album, creating lush, atmospheric and rousing musical tapestries that captivate and enthrall! Sultana is a must-see live act – catch them at the top of their game!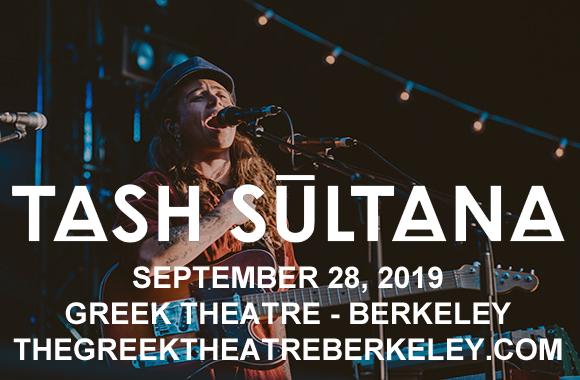 Australian singer-songwriter and multi-instrumentalist Tash Sultana began performing as a busking on the streets of Melbourne in the late 2000s, and performed as the vocalist for the band Mindpilot from 2008 – 2012. Four years later, Sultana became a viral hit when a video of their performance garnered one million views within five days on social media. Later that year, they won the J Awardfor Unearthed Artist of the Year and had two tracks voted into the Triple J Hottest 100, 2016: "Jungle" (No. 3) and "Notion" (No. 32). Sultana's 2016 EP, Notion, reached number 8 on the ARIA Charts and was followed by their 2018 debut album Flow State, which peaked at number 2 on the same chart, and hit the top five on the US Top Alternative Albums and Top Rock Albums charts.