William Randolph Hearst Greek Theatre| Berkeley
The indie folk band The Head and the Heart are touring throughout the USA in 2022 and you are being invited to be at the Greek Theatre Berkeley Friday the 19th of August to enjoy a live performance by them. Tickets are available for purchase now, so secure yours without delay to ensure you will be there. The Head and Heart are renowned for playing beautifully as an ensemble with songs that reflect all aspects of being human. You cannot afford to miss out on experiencing such an authentic band so book your tickets now for 08/19/2022 at the Greek Theatre Berkeley.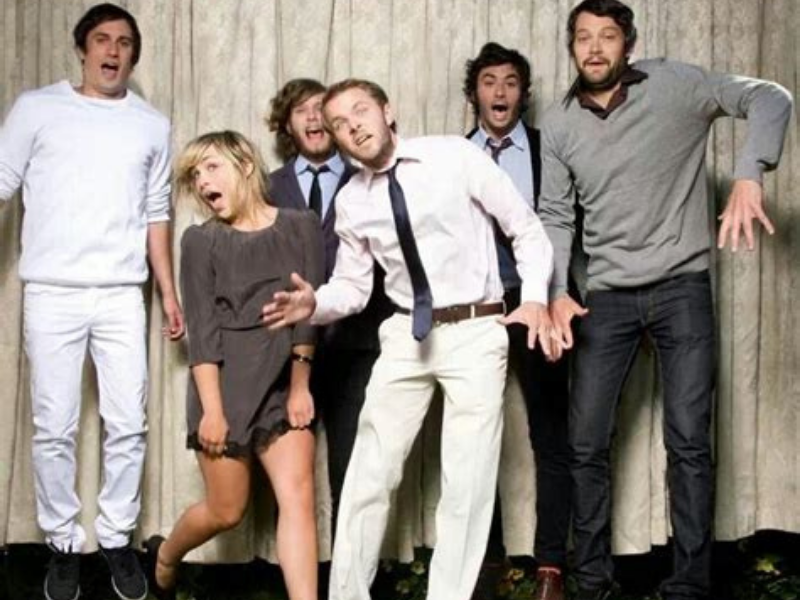 Formed in the summer of 2009, by Josiah Johnson and Jonathan Russell, The Head and Heart is a band that has touched listeners and audiences with their rich sounds of lyrical words, catchy rhythms and tunes. Their songs are renowned for taking listeners on a journey, with tracks such as 'Every Shade of Blue' signifying how the deeper and more jovial aspects of life and its troubles combine daily. 'Every Shade of Blue' was released earlier this year and their 5th studio album of the same title was released in April. Their previous 4 studio albums have been met with success, giving them a following of fans that relate to and feel their tracks in a personal way. The current members of The Head and the Heart are Jonathan Russell, Charity Rose Thielen, Chris Zasche, Kenny Hensley, Matt Gervais and Tyler Williams. They are excited to be touring, playing in atmospheric venues that will give everyone present a music experience that will last a lifetime, experiencing every shade of colour through their music. Avoid missing out on a concert that will be unforgettable with the Head and the Heart on Friday the 19th of August 2022 at the famous Greek Theatre Berkeley and book your tickets now.