William Randolph Hearst Greek Theatre| Berkeley
Bringing their ever exciting and energetic performance to the main stage is the one and only – The National, as they come to Greek Theatre Berkeley on Tuesday 25th September 2018, there's so much hype around the event. Their North American tour has brought all of their long term US fans together for a night to remember! Greek Theatre can't wait to showcase what The National do best – can you?! Book your tickets online today…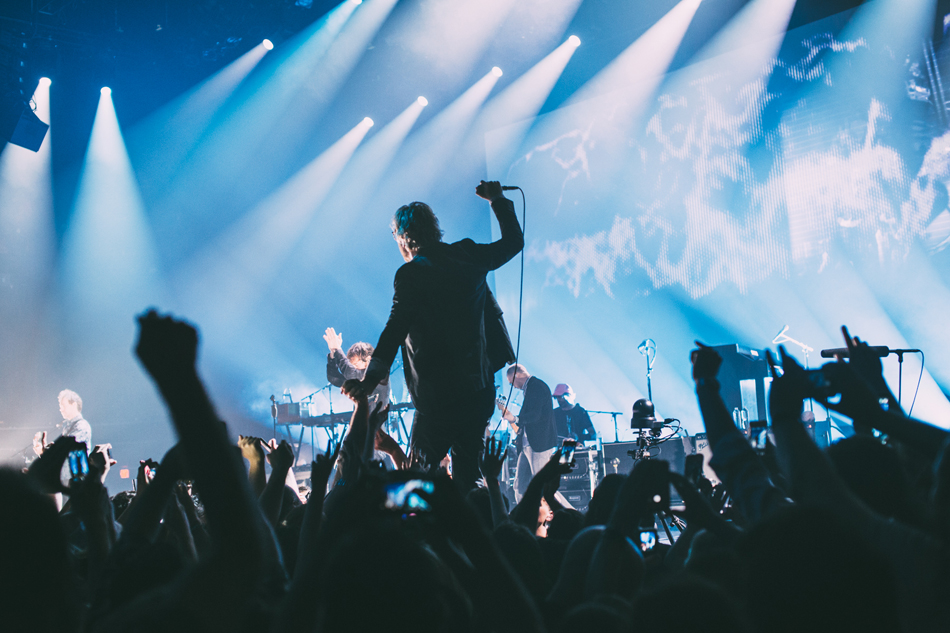 It's the second night of The National's showcase at Greek Theatre Berkeley. The National have an effortless charasima about them… hailing from Cincinnati, Ohio, they began making music together in 1999 and within just two years at the game, they released their self titled first record and gained their dedicated fan based that would be with them from day one, up until today. The guys in The National are nothing short of talent, with Matt Berninger on lead vocals, Aaron Dessner on guitar and keyboards, Bryce Dessner on guitar, Scott Devendorf on bass and Bryan Devendorf on the powerful drum kit.
As they left their day jobs and went looking for the ultimate dream, to make money from their music, The National have always conquered it. As they signed up to Beggars Banquet Records and released their third studio album, Alligator (2005), to widespread critical acclaim. The band's fourth and fifth studio albums, Boxer (2007) and High Violet (2010), the band were pushed right into the limelight. And the success just kept on building – by 2013, The National dropped their sixth studio album, Trouble Will Find Me, which was nominated for Best Alternative Music Album at the 56th Annual Grammy Awards. And in 2017 with Sleep Well Beast, they gained Best Alternative Music Album at the 60th Annual Grammy Awards. A triumph for any band, artist of singer – these guys are the real deal.
Come and catch them LIVE at Greek Theatre – tickets are on sale NOW – book yours above today!!
Four of the band's albums were included on NME's 2013 list of the 500 greatest albums of all time.