---
---
Get ready as 2 OF THE BEST INDIE BANDS join forces this coming Fall!! That's right, The National & Daughter are embarking on a tour across North America, and you can grab the chance to be there! The National are currently teasing fans with brand new material, so this is a special show indeed as they will perform it all for you. Supporting this sensational night is Daughter, with their unique gorgeous sound they will leave you wanting more!
Book your tickets NOW for this double whammy at Greek Theatre Berkeley on Saturday 14th October 2017! See you there!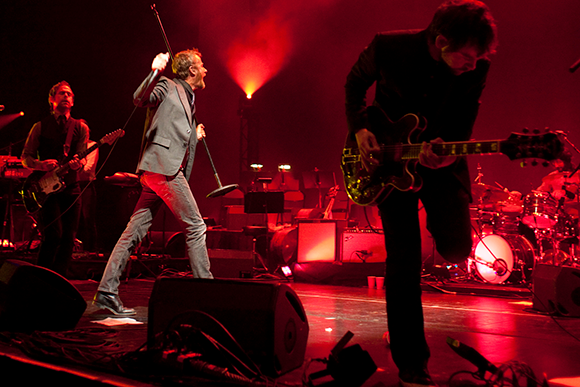 After their mysterious teaser videos to promote the new and exciting album by The National has gained nothing but the very best reviews all across the board, music critics are calling it very f*cking amazing' "Worth The Hype." Get ready as they no doubt sell out stadium shows all around the U.S. this coming Fall season… you'd be a fool to miss this one! New and old fans… it's time!
"I think we're actually writing in a room together more than we ever did," Berninger said. "We're excited about that. It's changing the National, the way we're doing it."
Matt concluded: "When the record is finished, it's my favourite record for like, three months. That's all I listen to – with my headphones, drunk in the backyard, singing along."
"Sleep Well Beast – the video is titled, which peers voyeuristically into apartments as a fuzzy, discordant guitar riff plays over the top. There are no vocals from Matt Berninger, but the audio-visual has a dark vibe, reminiscent of tracks like 'Brainy', at least in tone if not in sound."