William Randolph Hearst Greek Theatre| Berkeley
Love Death Cab for Cutie and the Postal Service so much that you just can't get enough of their indie rock sound? If you're as excited as the rest of us are about seeing these two bands share the same stage, you should get a hold of a ticket for their Greek Theatre Berkeley concert this October 9. The indie-rock hitmakers will set the stage on fire in a show featuring all songs from their "Transatlanticism" and "Give Up" albums. Aside from these albums celebrating their 20th anniversary this 2023, both bands are fronted and co-founded by Ben Gibbard. So you can expect the singer-songwriter to pull double duty throughout the show, performing with both bands. Join hundreds of fans as you go down memory lane and sing along to songs that have become part of your youth. Secure your tickets today and prepare for a concert experience like no other.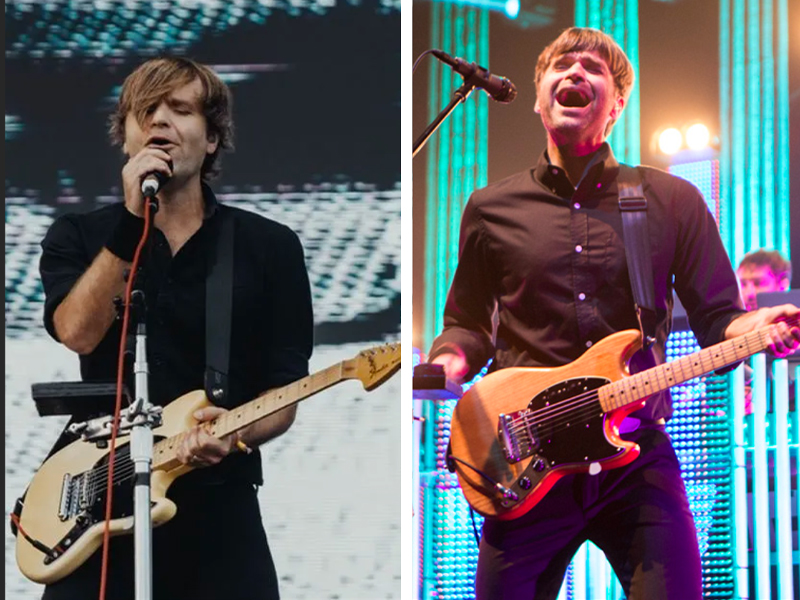 After the success of their album "Asphalt Meadows" in 2022 and a tour of the same name, Death Cab for Cutie is back on the road again for another North American tour. This time, the indie rock band is joined by The Postal Service, the indie rock group that is also fronted and co-founded by Death Cab for Cutie's lead singer Ben Gibbard. Along with Gibbard, Death Cab for Cutie's members include Nick Harmer, Dave Depper, Zac Rae, and Jason McGerr. Over the years, the band has been known for its easily recognizable sound, filled with a combination of introspective songwriting and catchy melodies.
The Postal Service, which is also fronted by Gibbard along with Jimmy Tamborello and Jenny Lewis, started putting out music in 2001. Their signature blend of folk rock and indie pop has made them household names. Their unique sound, which blends acoustic and electronic components, has been lauded by millions of listeners worldwide. Like Death Cab for Cutie, the band's concerts have become a favorite among music lovers of all ages because of their distinctive sound and emotionally resonant lyrics. Not only is their 2003 album "Give Up" widely considered one of the greatest of the decade, but their single "Such Great Heights" has also earned them widespread recognition.
This 2023, The Postal Service's monumental album "Give Up" and Death Cab for Cutie's "Transatlanticism" will have their 20th anniversary. And what's more fitting than a concert tour to celebrate these albums' milestones, right? Fans will surely be excited to know that Ben Gibbard will be performing for both bands back to back. The tour will commence on September 8, 2023, at Portland's Cross Insurance Arena and continue through mid-October, with highlight shows in major cities all over the country. The two indie-rock institutions will perform at the Greek Theatre Berkeley on October 9. Catch both bands as they perform all songs from the two albums. Tickets are now on sale, and you can purchase yours here. Click the "Get Tickets" link and start booking yours now!