William Randolph Hearst Greek Theatre| Berkeley
Two indie-rock institutions are joining forces this fall of 2023 to give indie-rock lovers one memorable and unique concert collaboration. Join The Postal Service and Death Cab for Cutie as they celebrate the 20th anniversary of their respective albums "Give Up" and "Transatlanticism." This is a special co-headlining tour, as both bands are fronted and co-founded by singer-songwriter Ben Gibbard. They will perform all of the songs from both albums, so if you want to sing along to "The District Sleeps Alone Tonight," "Such Great Heights, "The Sound of Settling," "Title and Registration," "Tiny Vessels," and many others, this is the concert for you. Catch both bands on October 10, Tuesday, at the Greek Theatre Berkeley. Tickets are now on sale, and you can secure yours here by hitting the "Get Tickets" link.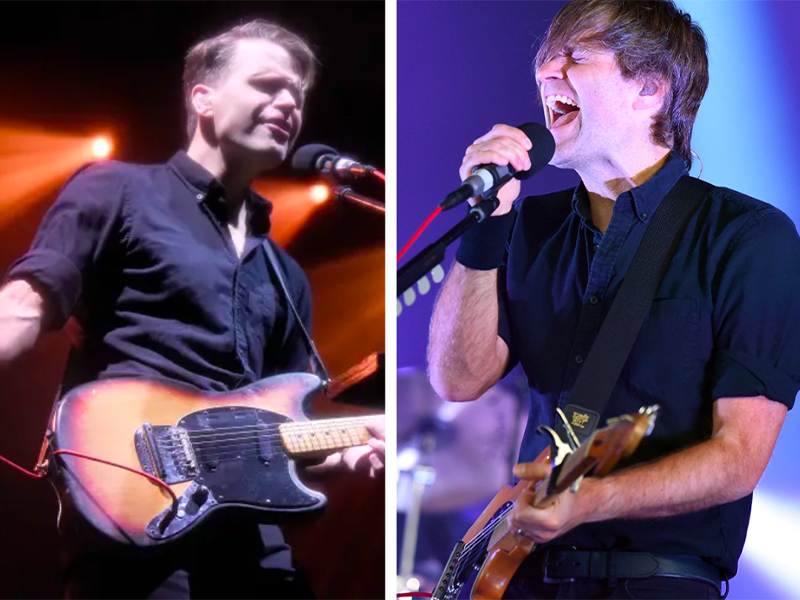 The Postal Service has been a beloved pop supergroup since its inception in 2001. Their folk-rock/indie-pop sound has made them an icon in the music scene. Their distinct style, with its incorporation of both acoustic and electronic elements, has been appreciated and celebrated by millions of fans worldwide. Along with their unique sound and heartfelt lyrics, the band's live performances have become a favorite among music lovers across different age groups. The band is fronted by members Ben Gibbard, Jimmy Tamborello, Jenny Lewis, and Laura Burhenn. They are renowned for their single "Such Great Heights", as well as their 2003 album Give Up, which often comes up in conversations about the "best albums of the decade."
On the other hand, Death Cab for Cutie is one of the most highly acclaimed alternative rock bands to emerge from the early 2000s. In over two decades of producing music, they have achieved impressive success, both commercially and critically, with their unique musical style combining indie, pop, and emo sensibilities. Begun as a solo project by Ben Gibbard, this band has evolved into a full-fledged band and is currently fronted by Gibbard, Nick Harmer, Dave Depper, Zac Rae, and Jason McGerr. This band has now become an established icon in the rock scene with banger releases such as the album "Plans" (2006), "Narrow Stairs" (2008), and "Codes and Keys" (2013). As one of the most easily recognizable bands of the decade, they have been nominated eight times in the Grammys in multiple categories. Recently, they are proving that they have soared high with their newly released album "Asphalt Meadows."
Next year, an amalgam of phenomenal music brought forth by the musical prowess of Ben Gibbard will be felt. Take the chance to witness The Postal Service & Death Cab for Cutie at the Greek Theatre Berkeley in Berkeley, California, on Tuesday, October 10, 2023. The time is ticking. Get tickets now before they sell out!