William Randolph Hearst Greek Theatre| Berkeley
Have you been having electric dreams as of late? Most likely, they may have been induced by the music of Tycho. This electronic producer-musician, composer, songwriter will put more fans in a state of dance – trance as he goes on tour to key cities around the country. Tycho set to turn the live stage into a new dimension of soundscapes. Experience him work his electronic music and magic live at the Greek Theatre Berkeley on Friday 6th September 2019. If dancing and trancing 'til you drop is your thing, there's no time to waste. Get your tickets now!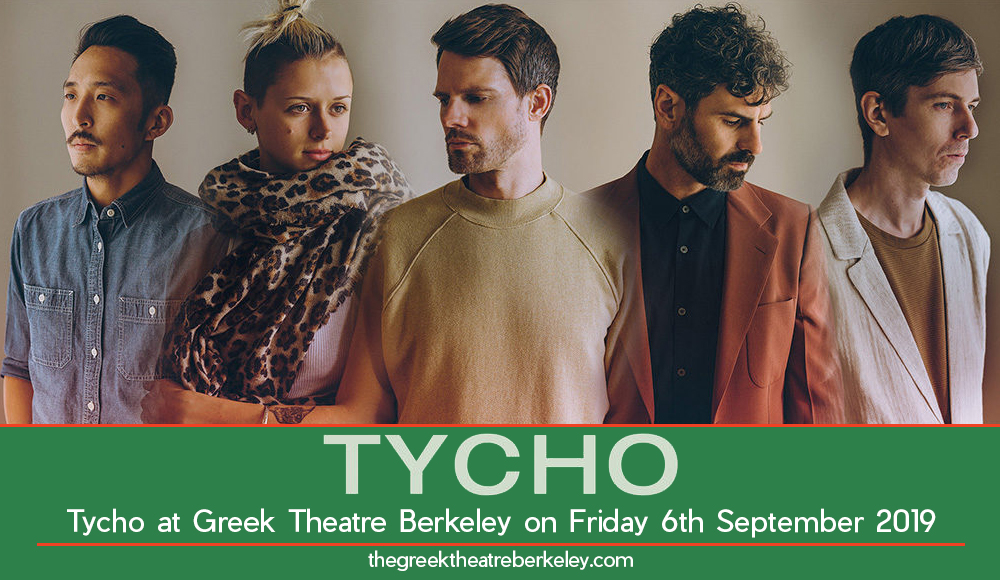 Tycho is what you may call as a modern and artistic renaissance man. He is a musician, producer, composer, songwriter, an accomplished photographer and graphic designer who goes by the moniker, ISO50. He draws inspiration from the everyday, ordinary sounds that may often be in our passive hearing mode, and turn them into ambient melodies that beckons his listeners to a world of electronic dreams. The aural humdrums of human elements such as the weather broadcasts, simple talking, or breathing are weaved into vintage -style synths, Tycho produces an ethereal sonic experience that can actual induce movement and dancing.
Tycho's biggest hits include "Cascade" was originally created for the Ghostly Swim compilation, and used in Cartoon Network's "Adult Swim" programming On the other hand, "Toonami" also featured Tycho's song "Dictaphone's Lament." His hits catalogue also include "The Daydream/The Disconnect," "Coastal Brake," "Adrift/From Home," "Hours," "Montana," "Dive," "Spectre," "Division" and "Epoch." Tycho is also a wiz on the remixing table, as he worked, tinkled, and tweaked on the Little Dragon's "Little Man," Spoon's "Inside Out" and Death Cab for Cutie's "The Ghosts of Beverly Drive."
It's not just in your head. Tickets selling quickly is all for real. Move it and click that 'buy tickets' button now!