William Randolph Hearst Greek Theatre| Berkeley
Tycho is coming to give a very special live performance at Greek Theatre Berkeley on Friday 30th June 2017!
That's right this ambient project are at the top of their game and will be showcasing it all for you to see as they travel across North America this summer! Their soothing sound is up there with the likes of Bonobo. As they combine all of the most tranquil melodies, led by synths, guitars and of course the bass! You'll be surprised how much you get into the groove…
Tickets are now available – book yours today!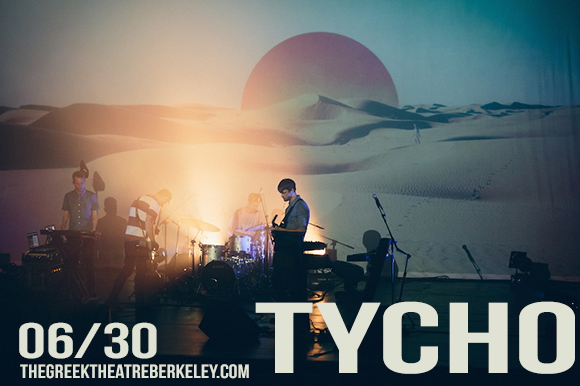 The incredible Tycho are a music act, hailing from San Fran, California. Their unique production can be recognized where-ever you go, once you hear those downtempo, yet powerful rhythms, you know it's them. An organic sound for such an electronic band, which makes them who they are. Seeing them in concert is more of an experience than anything else as it will take you on a journey!
Tycho's fourth release was nominated at the Grammy's just this year for best Dance/Electronic Album… it is truly up there!