William Randolph Hearst Greek Theatre| Berkeley
You're in for something really special as Weezer brings their "Indie Rock Roadtrip" to the Greek Theatre in Berkeley on Thursday, August 24, 2023. Spoon and White Reaper will be opening the show and keeping the crowd warm as they wait for the main act. Together, this trio makes up the giants of the game, and that is why you can expect to be enthralled throughout the show. Rabid fans will also make the party that much more special, so be sure to snag your tickets right here and now before it is too late. Click the "Get Tickets" button to start the process.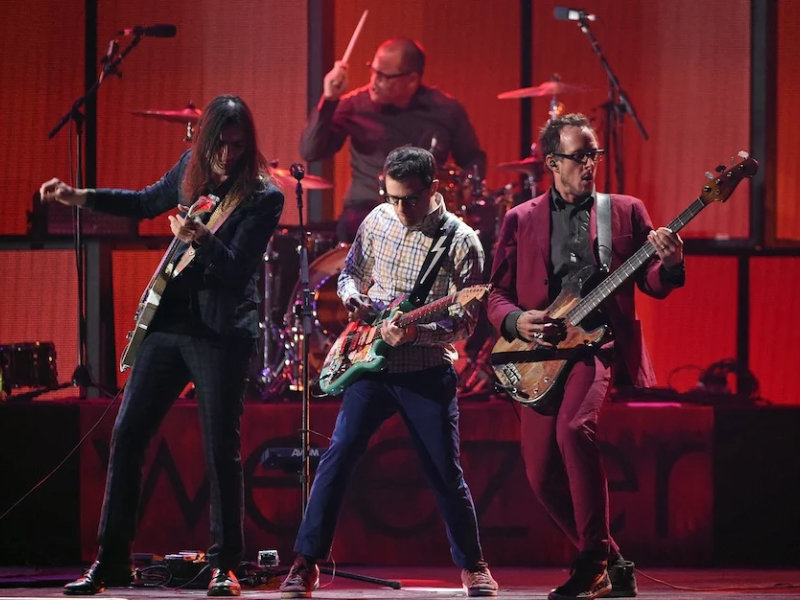 Weezer have been making music together since 1992, and the band's shared eccentricity is what gives each song its distinctive uniqueness. This nerdiness contributed to the sale of nearly 40 million albums around the world and over 10 million in the United States alone, and their debut album has been certified quadruple platinum.
Now they are bringing all of that awesomeness to you in the form of their brand new tour, "Indie Rock Roadtrip." You can expect to hear some of the band's most popular hits, such as "I Just Threw Out the Love of My Dream," "Say It Ain't So," "Only in Dreams," "My Name Is Jonas," and "The World Has Turned and Left Me Here," as well as some hidden gems. From the first to the last minute, you won't be able to take your hands off the edge of your seat.
After hearing about their upcoming "Indie Rock Roadtrip," their dedicated following went into a frenzy of anticipation and started buying up all of the remaining tickets, and we know you're dying to get your hands on tickets to this, the greatest performance of your life. Do not worry; you have found the correct resource. Select "Get Tickets" and finish the simple checkout process to secure your spot at this once-in-a-lifetime event.
Trust us when we tell you: The combined talents of Weezer and their guests ensure an unforgettable evening.