The Greek Theatre | Berkeley, California
Going beyond the mainstream atmosphere of today's music, acclaimed electronic producer and vocalist, Big Wild, is taking his exploratory and psychedelic sophomore record "Efferusphere" to the live stage at The Efferusphere Is Here Tour. In support of his emotionally atmospheric new record, the producer is set to own the stage and electrify airwaves at Greek Theatre Berekely on Friday, 14th of April 2023. Following up on his big 2019 debut, Big Wild continues his journey of self-discovery through his unique electric-driven craft. Take yourself to the Efferusphere by booking your tickets now!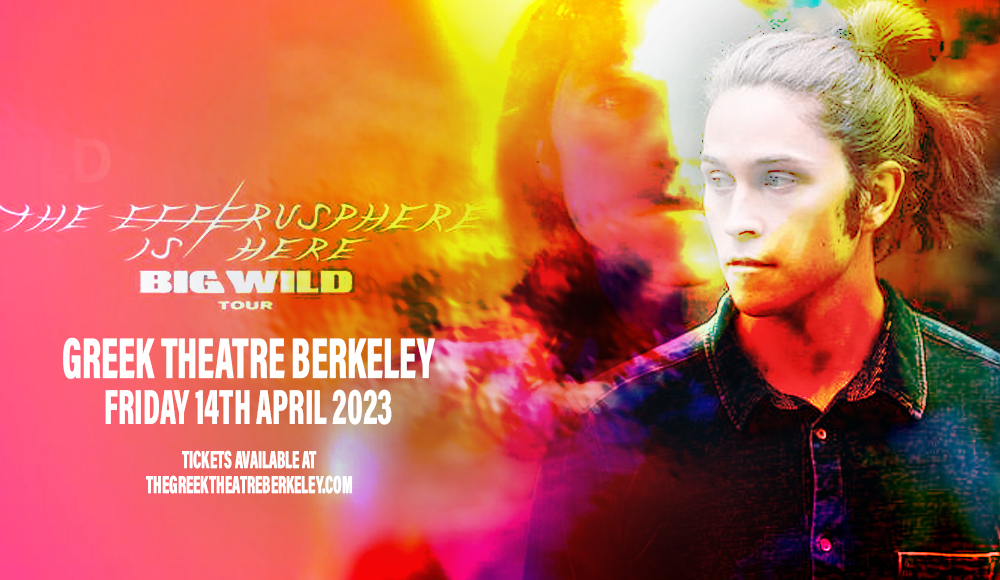 Jackson Stell, or Big Wild as the world came to know him for his electronic-driven work, actually started his career as a hip-hop producer named J Beatz. After the big switch to electronic music, he took the moniker Big Wild, touring with the electronic music duo Odesza in 2015. That same year, he released his first breakout hit "Aftergold" featuring Tove Styrke, topping Spotify's Global Viral chart. In 2019, he released his debut full-length studio album "Superdream".
"The album was inspired by a need to create music that was a greater reflection of who I am now," Big Wild shared about "Superdream". "This led me to feature my voice and songwriting as the main focus for the first time ever. I wanted to create a personal record that people could relate to using my own life experiences. When I listen to Superdream, it feels more like me than any of my other music."
After a label debut album, Big Wild continued to grow his fanbase, attracting new listeners for his euphoric, exploratory, and introspective music. Though his genre is rooted in electronic music, the producer includes elements of pop, indie, and disco in his craft.
Big Wild released his sophomore record "Efferusphere" in September 2022. "It's hard to believe that 3 years of work and personal growth led me to create 45 minutes of music," wrote Big Wild. Featuring big waves of emotion, alluring visuals, and euphoric music, the record producer says he "poured a lot of myself into this album."
"We tend to get caught up in exactly what we're feeling all the time and become reactive. Entering the 'efferusphere' brings us back to a self-reflective place. " Stell shared.
Taking listeners to an emotional atmosphere that defies law of what is seen and heard, Big Wild's new music is a euphoric experience of discovering one's deep-rooted emotions in respect of life. The album incorporates elements taken from his debut Superdream, along with alternative, indie, and psychedelic rock, creating a unique one-of-a-kind blend of musical energy.
As the singer and record producer takes the 'efferusphere to the live stage, make sure to save your seats at the parallel dimension of music, live on stage, by booking your tickets now!