William Randolph Hearst Greek Theatre| Berkeley
This summer, Grammy Award-winning artist Erykah Badu is coming to Berkeley, California, to headline a much-awaited show at the Greek Theatre Berkeley on Friday, 10th June 2022! Erykah Badu's highly-anticipated return to the Greek Theatre is part of her brief eight-city tour across the United States. Fans can anticipate the Neo-soul and R&B songstress to perform her massive hits, such as "On and On," "Bag Lady," and "Love of My Life." Aside from her hits, Badu will also be performing some fan-favorite tracks from her five studio albums! Don't wait any longer! You should get your tickets now to see Erykah Badu take over the Greek Theatre in Berkeley!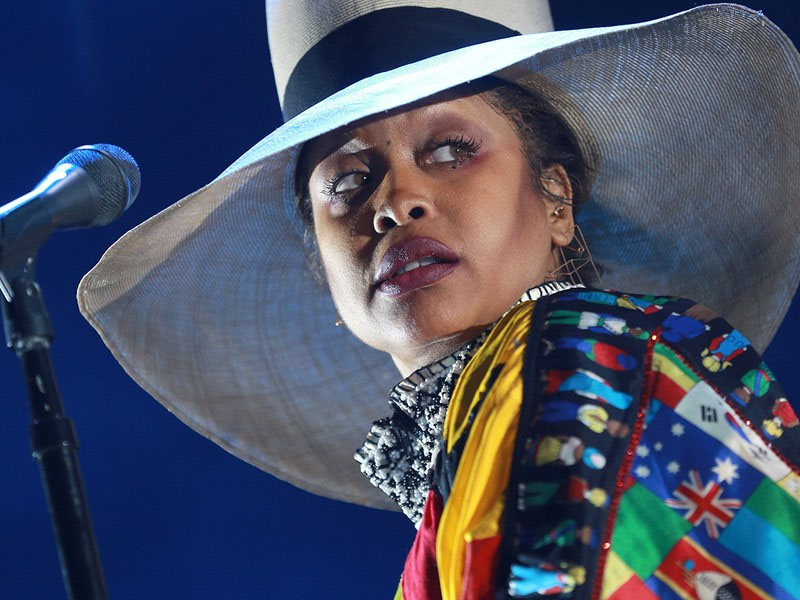 Erykah Badu is a four-time Grammy Award-winning singer known for her eclectic music style that blends pop, jazz, soul, hip-hop, and R&B. She was given the title "Queen of Neo-Soul" by many music critics. Her career was jump-started when she was discovered by a record label executive while performing as a support act for D'Angelo in 1994. After signing to Kedar Entertainment, Badu released her debut album, Baduizm, in 1997. Baduizm received raving reviews from critics and performed remarkably on the charts, debuting at number 2 on the Billboard 200 and number 1 on the Top R&B/Hip-Hop Albums chart. Later, the album became a three-time platinum-selling record. Baduizm received numerous accolades, including Best R&B album at the 40th Grammy Awards. Meanwhile, the leading single "On and On" won the Grammy Award for Best Female R&B Vocal Performance.
After Baduizm, Badu dropped four more highly-acclaimed studio albums, each one performing excellently on the Billboard 200 and Top R&B/Hip-Hop Albums charts. In 2000, Badu's single with the Roots and Eve, "You Got Me," won a Grammy Award for Best Rap Performance by Duo or Group. In 2003, she won another Grammy Award for Best R&B Song for "Love of My Life (An Ode to Hip-hop)."
Don't miss this chance to see Erykah Badu perform at the Greek Theatre Berkeley on Friday 10th June 2022! Tickets are now available, so grab yours now!