William Randolph Hearst Greek Theatre| Berkeley
Jethro Tull fans get excited – Ian Anderson has announced a special tour across the US, playing Jethro Tull's material in celebration of their 50th anniversary! Coming LIVE to the Greek Theatre Berkeley on Saturday 2nd June 2018! Tickets expected to sell out fast so don't delay – get yours NOW for your chance to experience the iconic rock band's live performance for yourself!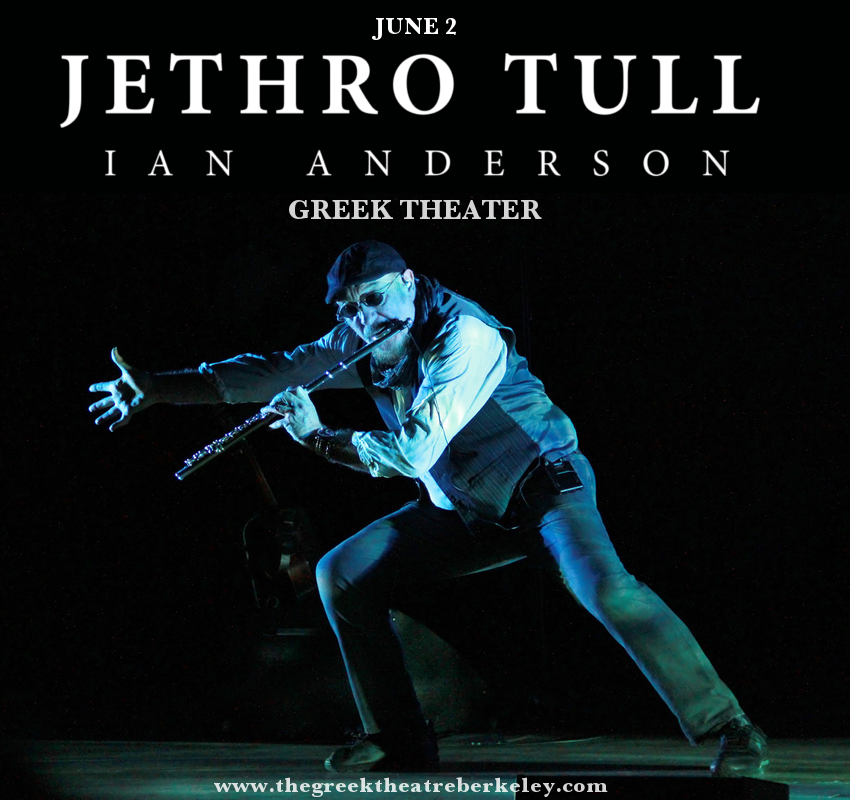 Formed in England in the late 60s, Jethro Tull went from an initial blues rock sound to an eclectic mix of folk music and hard rock, creating a progressive rock sound unlike anything that had ever been heard before! With sales of over 60 million records worldwide, they remain one of the most widely influential and innovative bands in the world to date.
"I am not usually a birthday or anniversary kind of guy but, just for once, I won't be a party-pooper either!" Ian Anderson joked, when asked about the theme of the upcoming tour. "I treasure the memories of the earlier years of Jethro Tull repertoire, associated as it is with the adventures of visiting so many countries for the first time to connect with new fans around the world.
Get ready to be part of the incredible live Jethro Tull experience – get your tickets today, before they sell out!!