William Randolph Hearst Greek Theatre| Berkeley
Having both recently released brand new albums to critical acclaim, indie rock bands The Shins & Spoon have teamed up for a special run of co-headlining shows, that will see them heading to Greek Theatre Berkeley on Saturday 30th September 2017! Will a full set from each group, fans can no doubt expect exciting new material as well as classic hits!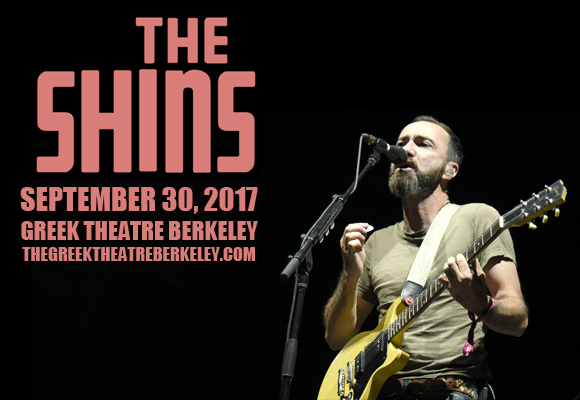 Formed in Albuquerque, New Mexico in 1992, originally as a side-project to vocalist, guitarist and songwriter James Mercer's ban Flake Music (1992-1999), The Shins are an American indie rock band. The band gained mainstream attention in 2004, when their single "New Slang" was featured in the film Garden State, leading to major success for the band with their third studio album Wincing the Night Away (2007), which peaked at number two on the Billboard 200 and earned The Shins a Grammy Award nomination. Signing to Columbia Records, Mercer parted ways with the rest of the band, releasing the fourth studio album, Port of Morror, five years later with a new studio line-up. The Shins' fifth album, Heartworms, was released in March 2017.